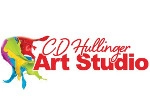 CDs Art Studio
Art Exhibition September 23 (Submit by September 19)
CDs Art Studio
14450 Union Ave., San Jose, CA 95124
Aug. 26th - Sep. 23rd
Art Exhibition September 23, 7-8:30 P.M.
Submit your Kid's Art by September 19. Ages 5-14

This September, we, at CD Hullinger's Art Studio, will be hosting an exhibition of your children's masterpieces from summer camp.


Mark your calendars for September 23, 2023 from 7-8:30 p.m. Any and all submissions are welcome and appreciated, however the maximum submission is 2 pieces per child. These pieces can range from acrylic paintings to multimedia projects we completed during any of our summer art camp weeks.


Bring a photo!


Please bring a physical photo of your child(ren) with your submission so we can showcase all of your incredible artists(this is completely optional)!


Submissions can be brought to CDs Art Studio on any weekday(mon-fri) from 9am - 3pm, until September 19th, 2023. Additional event information will be sent out as the date for the exhibition nears.


Thank you so much, we are beyond thrilled to be present all of the lovely artwork created in the studio!