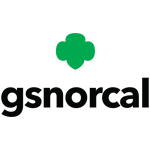 Girl Scouts of Northern California
Willow Glen & Cambrian Girl Scouts Welcome Troop
Mar. 19th
Join us at Doerr Park on Sunday, March 19 , 2023 from 3:00 to 4:00pm to learn more about Girl Scouts and how you can get involved!
Join Girl Scouts now!
Start the new year off right! Join as a new youth member today and get a $10 coupon for your new Girl Scout gear!