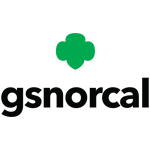 Girl Scouts of Northern California
Almaden Welcome Troop Series
Vineland Branch Library
1450 Blossom Hill Rd., San Jose, CA 95118
Feb. 26th - Mar. 26th
We can't wait to meet you and your girls at our event! Attend one or both dates from 2:30PM-3:30PM.

Volunteers and staff from Girl Scouts of Northern California will be available to answer any questions you may have about Girl Scouts and getting involved. In addition, your girls will have an opportunity to try out some Girl Scout activities.
Join Girl Scouts now!
Start the new year off right! Join as a new youth member today and get a $10 coupon for your new Girl Scout gear!