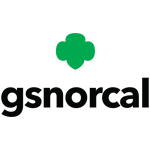 Girl Scouts of Northern California
Freshwater School Welcome Troop
Jan. 27th - Apr. 14th
A welcome troop for K-1st at Freshwater Elementary School in Eureka, CA

Interested in learning more about Girl Scouts? Join us for a Daisy welcome troop! This troop will meet for an hour every 2nd and 4th Friday, with a short parent meeting after each meeting. This troop is led by Girl Scout staff and volunteers for six meetings while parents are trained to take over troop leadership.
Join Girl Scouts now!
Start the new year off right! Join as a new youth member today and get a $10 coupon for your new Girl Scout gear!